Build your

Mac Pro

today using our exclusive configuration tool!

Thoroughly Tested Units
New & Quality Components
Warranty
Fast Turnaround Time
Worldwide Shipping
Pay By PayPal, Amazon, Bank Transfer

NVIDIA GTX Pascal

Experience render speeds like never before

GeForce GTX 10-series graphics cards are powered by Pascal architecture to deliver up to 3x the performance of previous-generation graphics cards, plus innovative new rendering technologies and breakthrough VR experiences.

Flash Technology


by

Samsung

This recognition confirms our high level of demonstrated commitment and excellence in deploying Intel based HPC solutions. As a certified Intel Technology Gold Provider, we receive exclusive training on the latest solutions that help accelerate innovation and drive breakthrough results for compute-intensive applications.
Choose a Workstation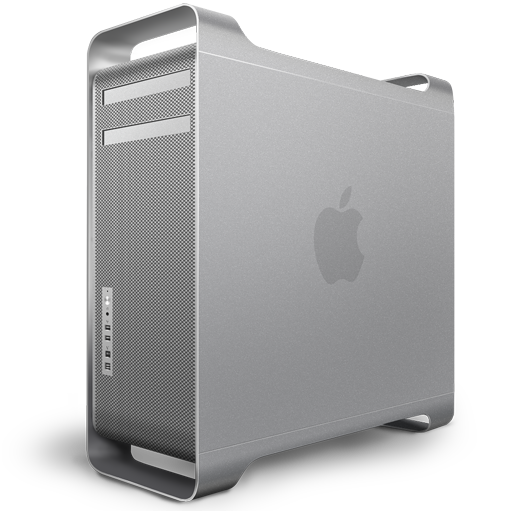 Tower
• Comparable performance to Cylinder.
• Up to 4 HDDs and multiple SSDs,
• NVIDIA GPUs, USB 3, PCIe Expansion
• 90 Day Warranty
Year 2010-2013 - Genuine Model
5,1
One 3.33GHz 6-Core Intel Xeon "Westmere" processor (up to 3.46GHz)
16GB (2x 8GB) 1333MHz DDR3 memory (up to 64GB)
500GB PCIe solid-state drive
ATI Radeon 5770 1GB
$1,000
Two 3.33GHz 6-Core Intel Xeon "Westmere" processors (up to 3.46GHz)
32GB (4x 8GB) 1333MHz DDR3 memory (up to 128GB)
500GB PCIe solid-state drive
ATI Radeon 5770 1GB
$1,500
Year 2009 - Model
4,1 ⇾ 5,1
more info
One 3.33GHz 6-Core Intel Xeon "Westmere" processor (up to 3.46GHz)
16GB (2x 8GB) 1333MHz DDR3 memory (up to 32GB)
250GB PCIe solid-state drive
NVIDIA GT120 512MB
$800
Two 2.66GHz 6-Core Intel Xeon "Westmere" processors (up to 2.93GHz)
32GB (4x 8GB) 1333MHz DDR3 memory (up to 64GB)
250GB PCIe solid-state drive
NVIDIA GT120 512MB
$1,100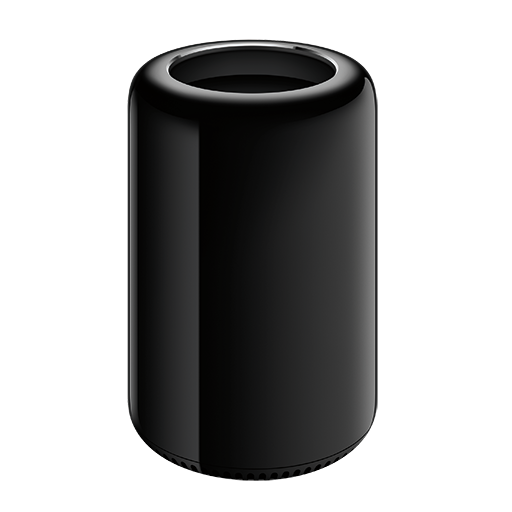 Cylinder
• Thunderbolt capability.
• Sleek, portable and quiet design.
• More customization options. Lower price.
• 90 Day Warranty
Year 2013-2019 - Model
6,1
3.7GHz Quad-Core Intel Xeon E5 processor (or 6-Core 3.5GHz)
16GB (4x 4GB) 1866MHz DDR3 ECC memory (up to 128GB)
256GB PCIe flash storage
Dual AMD FirePro D300 2GB
$1,750
3.0GHz 8-Core Intel Xeon E5 processor (or 8-core 3.3GHz / 12-core 2.7GHz)
32GB (4x 8GB) 1866MHz DDR3 ECC memory (up to 128GB)
256GB PCIe flash storage
Dual AMD FirePro D500 3GB
$2,750
Everything was delivered exactly as described and performed flawlessly. I wouldn't hesitate to recommend iBuildMacs to anyone interested in a Mac Computer. — December 2015

iBuildMacs has rescued my business more than once when I needed to find replacement systems for old ones that finally crashed and burned. — May 2016

My new Mac Pro Arrived well packaged and I was able to customize it perfectly to fit the Bill for what I do. — November 2016

iBuildMacs responded to my customer service request extremely quickly, researched the issue while responding instantly to my e-mails, and provided a direct link to Amazon with a $7 solution within 15 minutes of our first communication. — March 2017

I am very happy to have found iBuildMacs and Jon. He is providing honest and knowledgeable service for best machines that Mac ever built. — April 2017

The items arrived quickly and were packaged well. I found the staff to be very efficient and very professional, our communication was excellent. — April 2017

I came across the site and found the ordering process smooth and easy to understand. — August 2017

It's not everyday a company recommends you spend 50% less on a better solution than the more expensive one that isn't needed! — December 2017

From the get go their customer services was on point, they immediately answered any questions I had and made sure I was going to be happy with the computer I was purchasing. — January 2018
Note
In 2009, Apple produced the Mac Pros with only Quad-Core processors (single processor quad-core and dual processor 8-core).
In 2010, Apple started producing the 6-core and 12-core Mac Pros using the 6-Core processors (single processor 6-core and dual processor 12-core). Thus, in 2010, Apple updated the architecture of the dual processor board to work with the dual 6-core processors since they are physically different.
For the 6-core, going with the 2009 is perfectly fine because the architecture of the 2009-2012 6-cores are 100% identical. The only physical differences between the 2009 and 2010 6-core are:
• 2010 comes standard with an Airport Extreme Wireless card while it's an additional option on the 2009.
• 2010 comes with an ATI 5770 1GB graphics card while the 2009 comes with an NVIDIA 512MB.
For the 12-core, we recommend going with the 2010 genuine 5,1 since there is an architectural difference between the 2009 and 2010+. The 2009 12-cores function perfectly fine; however, the 2010+ 12-cores are more architecturally solid.
Some of Our Marvelous Customers
Customized
around your

Applications
---
Solutions by Industry
The iBuildMacs Advantage
Configuration Assistance
Recommendations based on your industry applications from technicians with years of experience.
Build to Order
We will prepare your Mac Pro once you place an order. First, we will process your order through our inventory and create your shipping label. Second, your Mac Pro will enter our assembly line where the components and Mac OS will be installed. Finally, your Mac Pro will undergo benchmark and stability testing prior to shipment.
Scalable
We cater to small, medium, and large businesses. Whether you're looking to purchase quantity for a post production facility, or your own home office, we have you covered.
Quality
Components are new, from reputable brands and the highest performance models. Mac Pros are pre-owned by professional facilities and thoroughly tested. See FAQ for more details.
Warranty
60-day warranty on all Mac Pros. Our goal is to minimize downtime and make the process as simple as possible. Once we diagnose the issue, we will ship the replacement component with written and/or video replacement instructions. See Policies for more details.
Support
Post-sale hardware support for the duration of owning the Mac Pro. Inquiries answered typically within 24 hours.
Efficiency
Most orders shipped within 48 hours. We maintain a vast inventory which allows us to process orders as they enter our system.
Worldwide Shipping
Domestic Shipping via FedEx Ground and Express. Global Shipping via USPS Express and FedEx Express. Mac Pros ship in double wall boxes with custom molded foam to ensure safe arrival.
Our Focus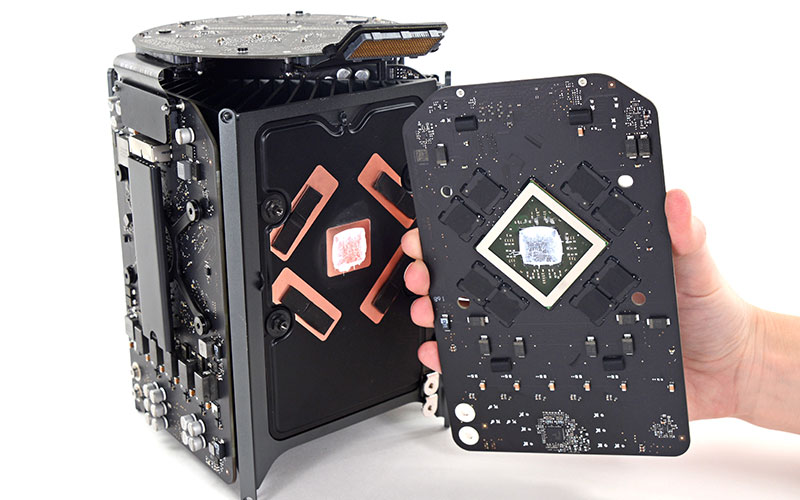 Craftsmanship
With years of experience in customizing the world's most advanced Apple Mac Pro's, every workstation is tediously prepared by skilled technicians. Everything from inventory allocation, assembly, testing, and quality assurance are done in-house to ensure we provide only the very best for our customers. It's what makes an editing workstation truly special, being prepared with perfection and finished with utmost care.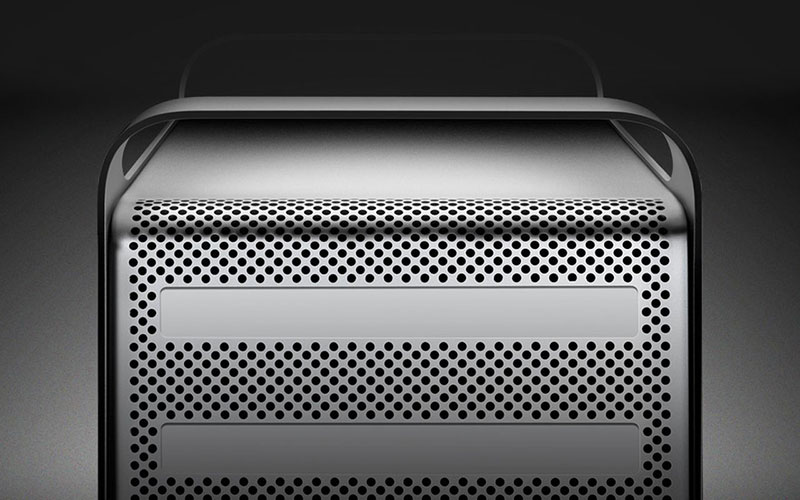 Performance
Putting together an editing workstation is only part of the process. Our expert technicians are obsessed with squeezing every ounce of performance from our computers. Anyone can put a system together by attaching parts, however to unlock maximum performance, factors such as: the wiring job, chassis airflow, power delivery, and layout of components represent the core foundation of a true custom Apple Mac Pro.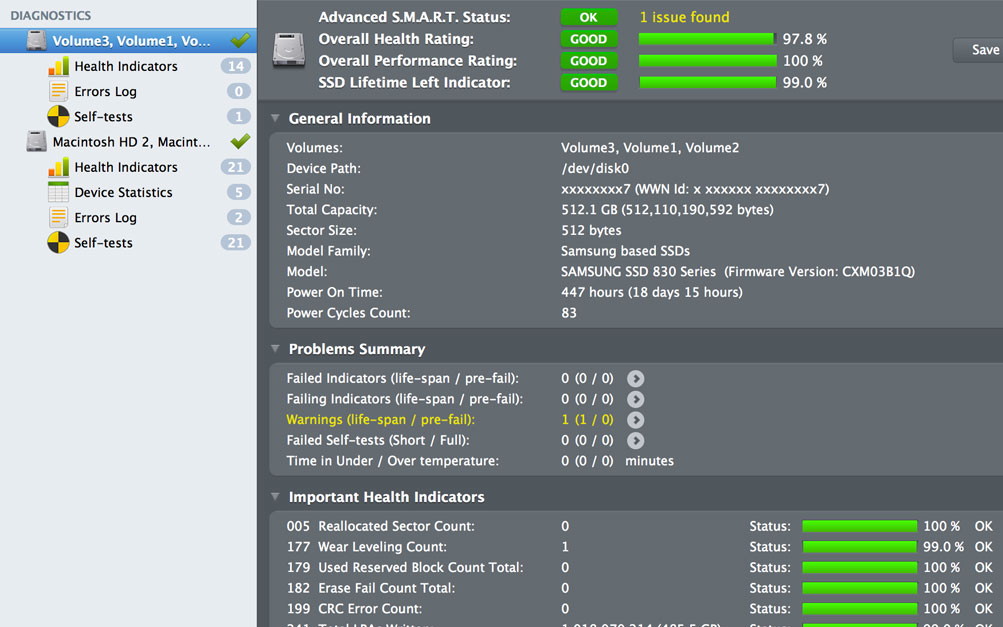 Testing
High-performance hardware needs to be properly tested for bottlenecks and stability issues. Our team of technicians test every custom Apple Mac Pro with a series of stress-tests and benchmarks that analyze the processor, memory, graphics cards, storage, and even the power supply. Once the workstation passes these tests, a second technician verifies them before sending the computer to our shipping and packaging team.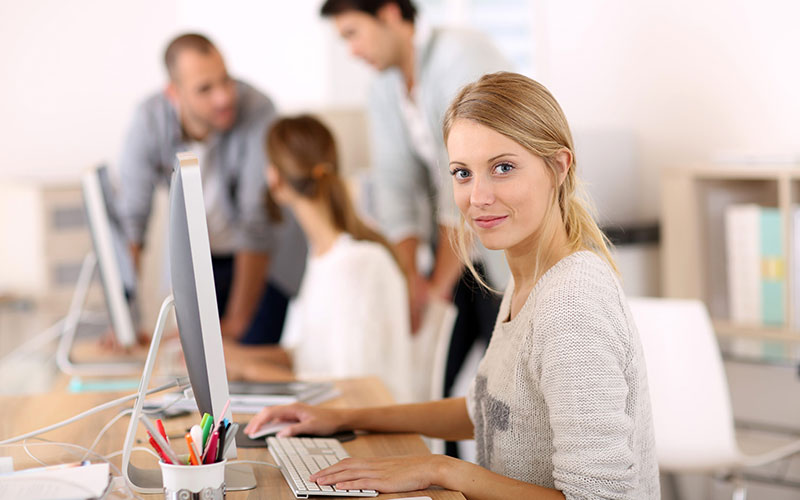 Support
Every purchase comes with lifetime expert support by our in-house technicians. Our team strives to resolve any issue with your editing workstation as quickly and efficiently as possible. As a commitment to our dedication in helping our customers, iBuildMacs has a 100% rating from over 2,500 transactions on eBay since we've been in business. We imagine the situation from the customer's shoes, and treat them just like we would want ourselves to be treated.
Ask Our Expert Staff
Need expert advice? We are here to help! Please fill out the form below to have a technician contact you.
Fields marked with * are required.
---
Contact Us
Call: (310) 844-6661 (Monday - Friday, 10am - 6pm PST)
Email: sales@ibuildmacs.com