Build your

Mac Pro

today using our extensive configuration tool!

Refurbished Mac Pros
Quality Components
Configuration Assistance
Quick Turnaround Time
Experienced Warranty and Support
Pay with CC, PayPal, ACH, or Wire
Products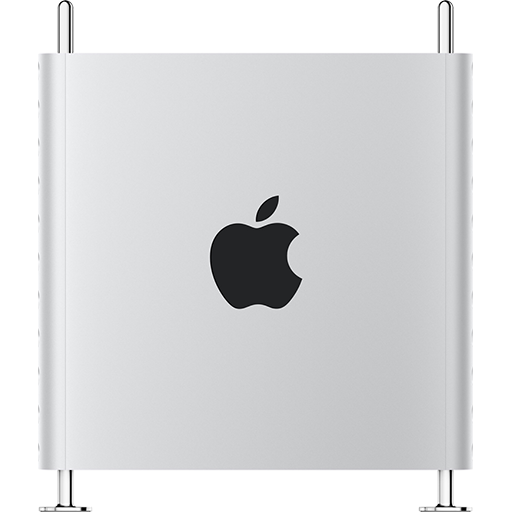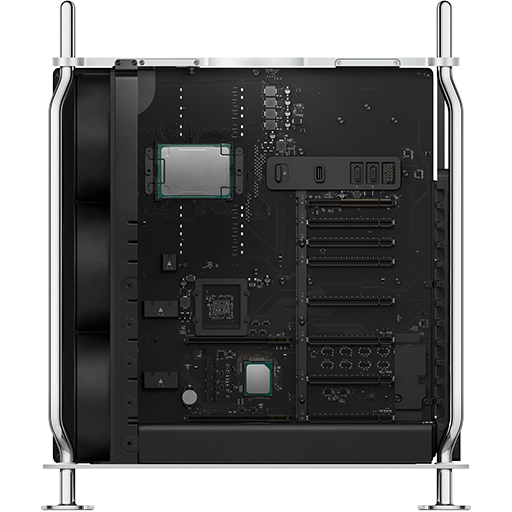 Tower / Rack
(New Gen)
New Modular Design | Year 2019 - Model
7,1
Processor: Configure from an 12‑core to 28‑core Intel Xeon W processor
Memory: Configure up to 1.5TB of DDR4 2933MHz ECC memory in 12 DIMM slots
Graphics: Configure two MPX Modules with up to four GPUs
Storage: Configure up to 40TB of SSD storage
Input/Output: Four Thunderbolt 3 ports, two USB-A ports, and two 10Gb Ethernet ports
Configure & Buy
3.3GHz 12-Core Intel Xeon W-3235 processor
32GB (4x 8GB) 2666MHz DDR4 ECC memory
256GB NVMe M.2 solid-state drive
AMD Radeon Pro 580X graphics card
$5,500 Configure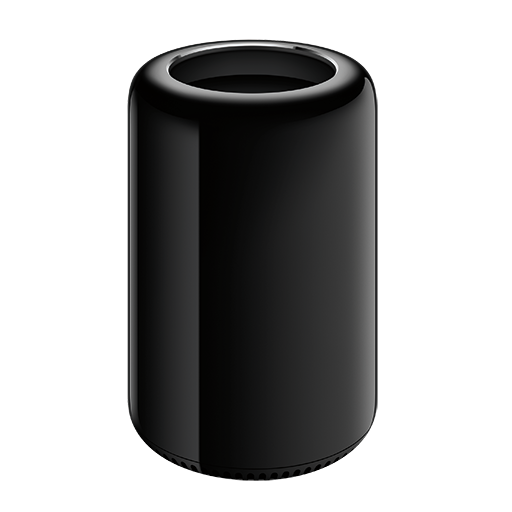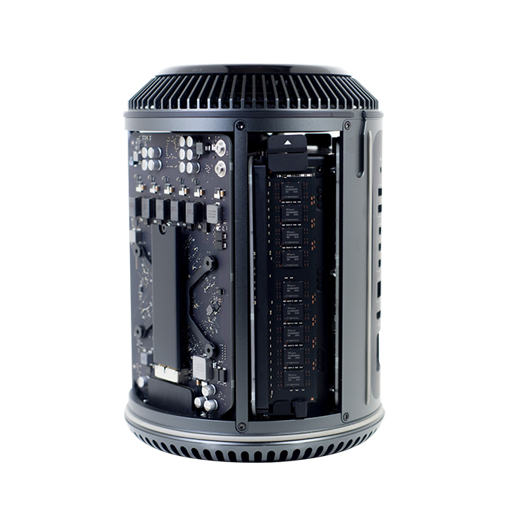 Cylinder
Sleek, Compact, Quiet Design | Year 2013-2019 - Model
6,1
Processor: Configure from a 4‑core to 12‑core Intel Xeon E5 v2 Ivy Bridge processor
Memory: Configure up to 64GB of DDR3 1866MHz ECC memory or 128GB of DDR3 1066MHz in 4 DIMM slots
Graphics: Configure dual AMD Radeon Pro D300 2GB, D500 3GB, or D700 6GB Graphics
Storage: Configure up to 8TB of SSD storage
Input/Output: Six Thunderbolt 2 ports, two USB 3.0 Type-A ports, one HDMI port, and two 1Gb Ethernet ports
Configure & Buy
3.5GHz 6-Core Intel Xeon E5 processor
32GB (4x 8GB) 1866MHz DDR3 ECC
512GB PCIe flash storage
Dual AMD FirePro D500 3GB
$1,250 Configure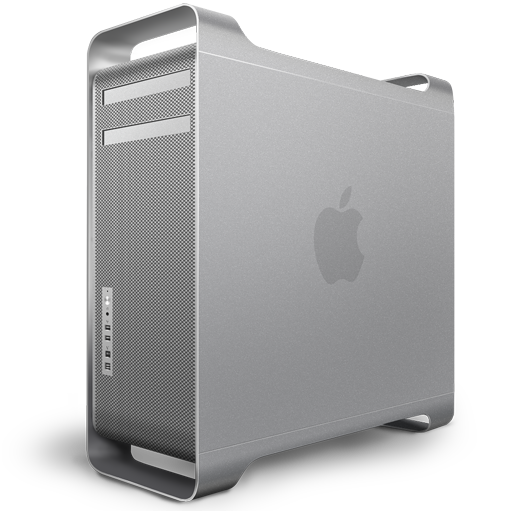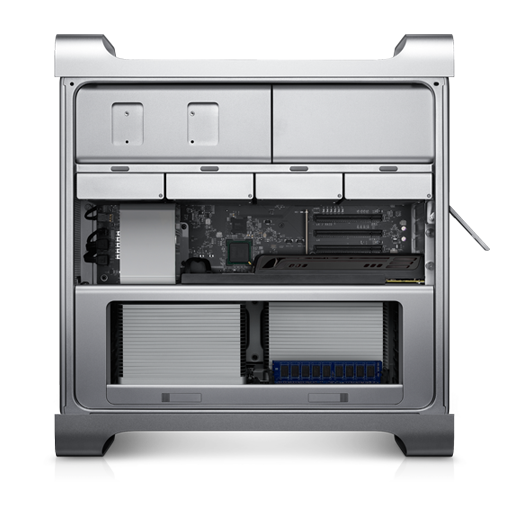 Tower
(Original)
Original Modular Design | Year 2010-2013 - Model
5,1
Processor: Configure a single processor with 6 cores or dual processors totaling 12 cores using Intel Xeon X5600 Westmere processors
Memory: Configure up to 64GB in 4 DIMM slots with the single processor or 128GB in 8 DIMM slots with the dual processors using DDR3 1333MHz ECC memory
Graphics: Configure one AMD Radeon or NVIDIA GeForce Graphics Card
Storage: Configure a combination of up to 8x SSDs, 4x HDDs, and 2x PCIe Flash SSDs
Input/Output: Five USB 2 ports, four Firewire 800 ports, and two 1Gb Ethernet ports. Optional USB 3.0/3.1 ports and 10Gb Ethernet ports.
Configure & Buy
Two 3.46GHz 6-Core Intel Xeon "Westmere" processors
32GB (4x 8GB) 1333MHz DDR3 memory
500GB PCIe solid-state drive
ATI Radeon 5770 1GB
$750 Configure
Everything was delivered exactly as described and performed flawlessly. I wouldn't hesitate to recommend iBuildMacs to anyone interested in a Mac Computer. — December 2015

iBuildMacs has rescued my business more than once when I needed to find replacement systems for old ones that finally crashed and burned. — May 2016

My new Mac Pro Arrived well packaged and I was able to customize it perfectly to fit the Bill for what I do. — November 2016

iBuildMacs responded to my customer service request extremely quickly, researched the issue while responding instantly to my e-mails, and provided a direct link to Amazon with a $7 solution within 15 minutes of our first communication. — March 2017

I am very happy to have found iBuildMacs and Jon. He is providing honest and knowledgeable service for best machines that Mac ever built. — April 2017

The items arrived quickly and were packaged well. I found the staff to be very efficient and very professional, our communication was excellent. — April 2017

I came across the site and found the ordering process smooth and easy to understand. — August 2017

It's not everyday a company recommends you spend 50% less on a better solution than the more expensive one that isn't needed! — December 2017

From the get go their customer services was on point, they immediately answered any questions I had and made sure I was going to be happy with the computer I was purchasing. — January 2018
Some of Our Awesome Customers
Purpose-built
for your
Software
---
Solutions by Industry
The iBuildMacs Advantage
See Policies and FAQ for details.
Configuration Assistance
With years of experience working with designers and engineers, we understand how each hardware component impacts the performance of your professional applications. We will recommend hardware optimized to your applications to maximize system performance and reliability without under/over spending on unnecessary hardware.
Build to Order
We will prepare your Mac Pro once you place an order. First, we will process your order through our inventory and create your shipping label. Second, your Mac Pro will enter our assembly line where the components and Mac OS will be installed. Finally, your Mac Pro will undergo benchmark and stability testing prior to shipment.
Scalable
We cater to small, medium, and large businesses to home offices. Whether you're looking to purchase a workstation for your home office or volume for your company or organization, we have you covered. For volume orders, contact us regarding pricing, lead time, and shipping details.
Quality
Apple Mac Pro's are sourced from post-production companies and large organizations. Refurbished components are sourced from R2 certified electronics refurbishers. New components are sourced from respective authorized distributors and partners. Components are from the most reputable manufacturers and highest performing models.
Warranty
Current generation, refurbished workstations have a 6 month warranty. Previous generation, refurbished workstations have 3 month warranty. All Mac Pro's are thoroughly stress tested prior to shipment. Warranty claims are a priority and resolved efficiently.
Support
Professional post-sale hardware support via phone, email, and remote desktop for the duration of owning the Mac Pro. Inquiries answered within 24 hours. Our technicians have years of experience troubleshooting Apple Mac Pro's, so we will be able to quickly diagnose and resolve any issue to minimize your downtime.
Lead Time
Most orders shipped within 1 to 2 weeks. We maintain a vast inventory which allows us to process orders as they enter our system. If time is of the essence, contact us with a configuration ID or quote ID for a specific lead time.
Worldwide Shipping
Mac Pro's are shipped in double-wall boxes with custom-molded foam surrounding the entire workstation. Domestic shipping via FedEx Ground and Overnight. International shipping via FedEx Priority. We have shipped to many countries and have become packaging and export documentation experts.
Ask Our Expert Staff
Need expert advice? We are here to help! Please fill out the form below to have a technician contact you.
Fields marked with * are required.
---
Contact Us
Call: (310) 844-6661 (Monday - Friday, 10am - 6pm PST)
Email: sales@ibuildmacs.com