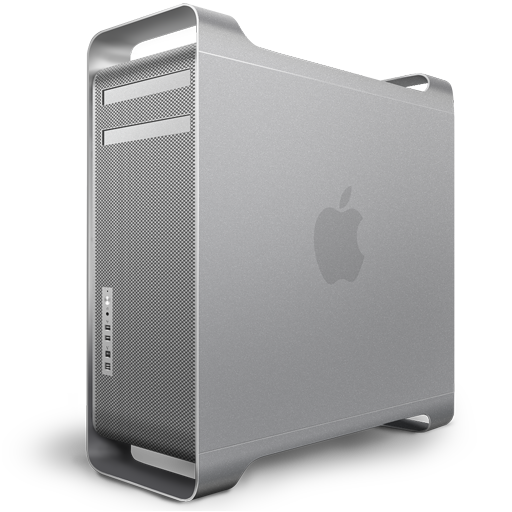 Configure Your

2010-2013 Apple Mac Pro Tower - Model 5,1
Model Identifier
5,1
Chassis Type
Tower
Chassis Model
A1289
Architecture
64-bit
Processor Class
Intel Xeon 'Westmere'
Processor Socket
LGA1366
Base Clock Speeds
Dual Quad-Core 3.46GHz
Dual 6-Core 2.66GHz/2.93GHz/3.06GHz/3.33GHz/3.46GHz
Memory Slots
8
Memory Type
DDR3 1333MHz ECC
Maximum Memory
128GB
Drive Bays
4
Drive Controller
SATA 2 (3GB/S)
Optical Bays
2
Optical Controller
SATA 2 (3GB/S)
PCIe Expansion
Four PCIe 2.0
USB 2.0
2x Front
3x Rear
USB 3.0
Optional 4-port
Firewire 400
None
Firewire 400 to 800 Adapter Available
Firewire 800
2x Front
2x Rear
Thunderbolt
Not Supported
Audio
One Speaker/Headphone - Front
One Speaker/Headphone - Rear
One Optical Audio Out - Rear
One Optical Audio In - Rear
HDMI
Optional (Graphics Card Upgrade)
Network
Dual Gigabit Ethernet
Wi-Fi
Airport Extreme 802.11n
Bluetooth
Bluetooth 2.0
Power Supply
980W
Operating System
Snow Leopard 10.6 - Catalina 10.15 (Latest)
To create a quote, first add this product and any other products to your cart. Then within the cart, click the "Save Quote" button.
Ask Our Expert Staff
Need expert advice? We are here to help! Please fill out the form below to have a technician contact you.
Fields marked with * are required.
---
Contact Us
Call: (310) 844-6661 (Monday - Friday, 10am - 6pm PST)
Email: sales@ibuildmacs.com